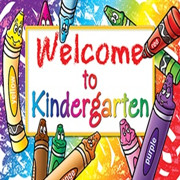 Center Street Elementary School
Welcome to Kindergarten
Click here to see more information in our Kindergarten brochure.
Our center-based program provides an environment that promotes the physical, social, emotional, and intellectual growth of each child. We work to enhance self-esteem and self-confidence (acceptance, belonging, trust,friendship), offering our students a time to grow and develop.
Our subject areas include:
English Language Arts:
Letter identification and pre-reading skills, writing readiness and temporary spelling, good speaking and listening skills.
Mathematics:
Number recognition, counting, operations, problem-solving, graphing, geometry, measurement, time, money, functions, relations, attributes and patterns.
Science:
Classification, plants, animals, weather, seasons, the earth's land, air and water, materials in our world, and things around us.
Social Studies:
Safety and health habits for self and others, getting along with others, rules, community helpers, families, learning about the self, and holidays.
Teachers:
Brittany Beach, Melissa Ripley