Fall Sports Parent/Athlete Meeting August 21
There will be a Varsity/JV Fall Parent/Athlete Meeting Tuesday, August 21, from 6-7pm in the High School Auditorium. All V/JV parents are welcome. Our guest speaker is William Harris, whose topic will be "Make That Change"/"Team Experience." Afterwards, there will be individual team meetings. Questions? Call 739-5601, x4254.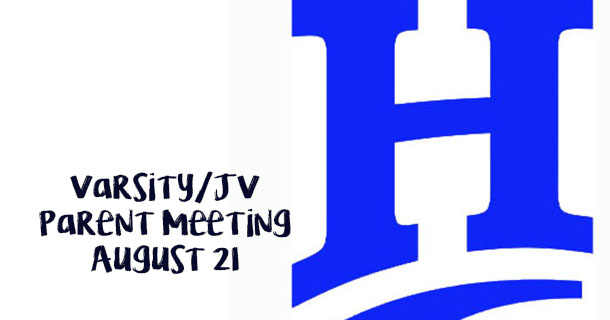 American Music Abroad
Congratulations to our High School students chosen to join American Music Abroad this summer: Jared Anderson, Phil Bankaitis, Sophie Bunce, Rachel Dickson, Ethan Kenney, Caitlyn Keough, Kayla Mauk, Elena Millett, Rachael Phillips, Curtis Schneider, and Becky Verdonck. This photo was taken in Venice.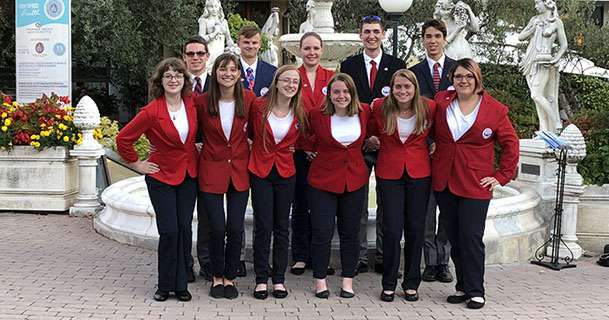 Temporary offices this summer
As capital project construction progresses, there will be temporary moves and changes. This summer, the Ridge Rd and Gardner Road offices are at the Middle School. Additionally, the Center Street parking lot is closed. Visitors can park by the south wing of the High School and use the entrance between the two buildings. We thank you for your patience.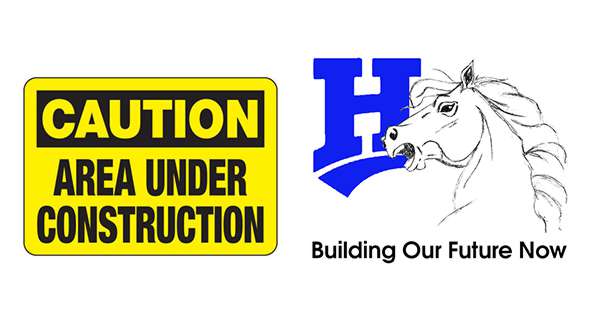 Congratulations, Class of 2018!
Graduation 2018 was Saturday, June 23. We congratulate our graduates and wish them the very best in the next step on their journey. #raiderpride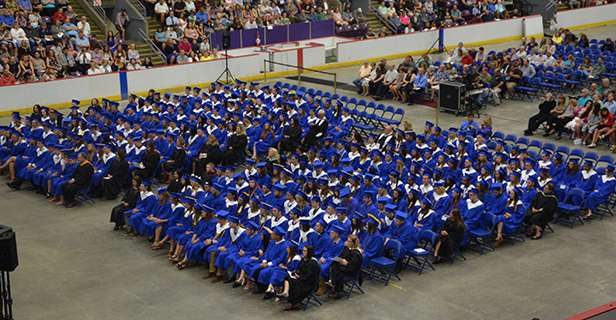 High School Summer Health Office Hours
The High School Health Office will be open Wednesdays during the summer from 9am to noon for working papers and processing of physical forms and immunization records. If you would like to leave a message for the nurse, please call (607) 739-5601, x1623. You may also email ctournour@horseheadsdistrict.com or hcsdinfo@horseheadsdistrict.com.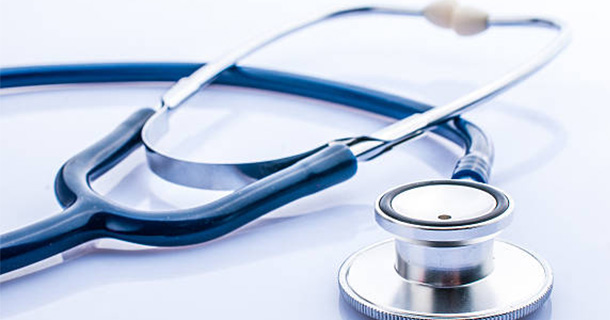 Senior wins congressional art competition
Congressman Tom Reed, a Horseheads alum, visited the High School June 1 to present senior Sydney Gaul with a certificate for her first-place win in his 11-county congressional district art competition. Sydney's painting will hang in the Capitol for the next year. Congratulations, Sydney!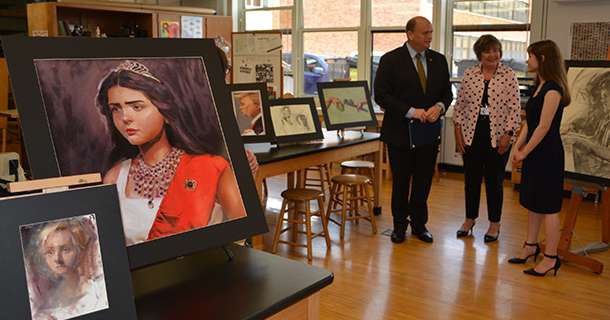 Elementary students congratulate seniors June 5
Our second annual Senior Walk in our elementary schools was June 5. On that day, elementary students lined the halls while the seniors - wearing their caps and gowns - paraded by. Students cheered, applauded, and gave the seniors "high-fives." It's a new tradition for our district, one that we hopes lasts a long time. Congratulations, graduates!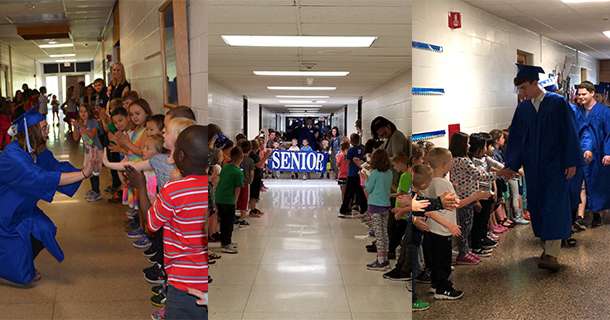 Annual Sports Tribute June 5
Our student-athletes, teams, and coaches were honored at our annual Sports Tribute June 5. Alli Richmond and Chris Eames were named Athletes of the Year. Sara Surosky-Blauvelt, Phil Scherer, and Chris Zelko were inducted into the Athletic Hall of Fame. Many other awards were presented as well. Congratulations, all! #raiderpride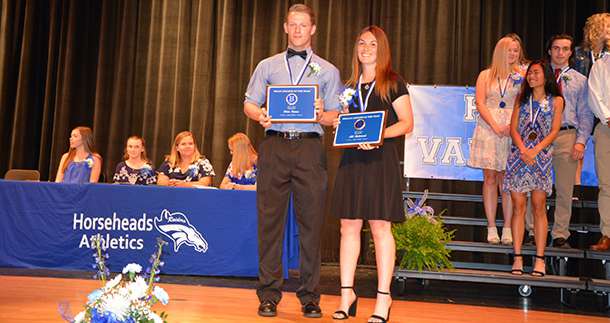 Correct! Great job, Kris
Sixth-grader Kris Patel correctly spelled 'myelopathy' in the first round of the national Scripps Spelling Bee on May 26 in Washington DC. His classmates in Miss Miller's were able to take time out from their activity to watch.
Visit website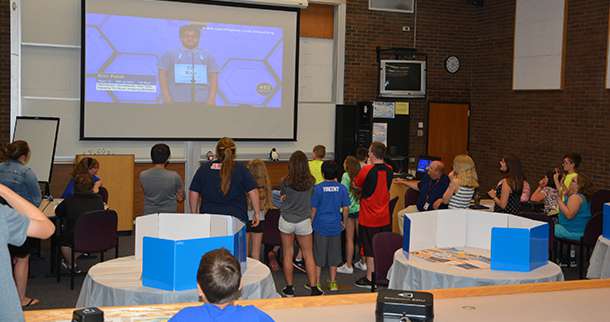 Budget Vote Results
Proposition #1 – 2018-19 Budget: Yes: 719; No: 241 Proposition #2 – Bus Purchases: Yes: 744; No: 220 Board of Education Election - all three candidates won seats: Doug Johnson: 726; Kristine Dale: 791; Tyler Pribulick: 690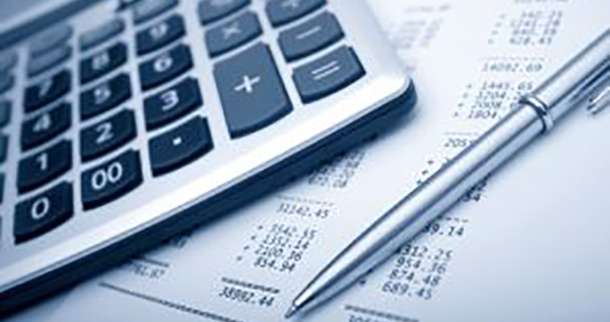 Teaching excellence
Intermediate School Grade 6 Teacher Kim Malone is the recipient of a 2018 New York State Excellence in Teaching Award. Phil Rumsey from the governor's office surprised her with the announcement at the school's faculty meeting on May 9. Congratulations!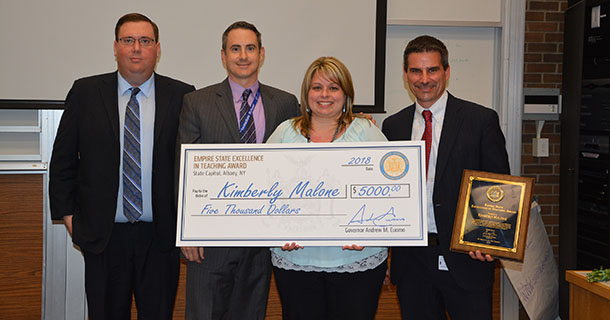 Congratulations, Brayden and Nate
On May 3, Horseheads High School honored seniors Brayden O'Connell (US Merchant Marines) and Nate Gee (US Coast Guard) for their commissions to military academies. Congratulations and thank you for serving our country!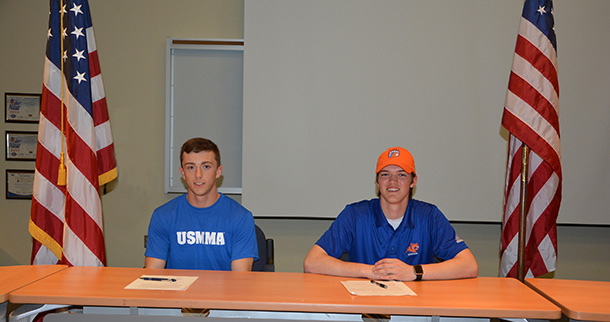 Thank you, Guthrie!
Guthrie has partnered with GoNoodle, an online healthy movement resource, to provide free access to the program for our PreK-6 students for three years. Thank you, Guthrie, for helping our students be healthy!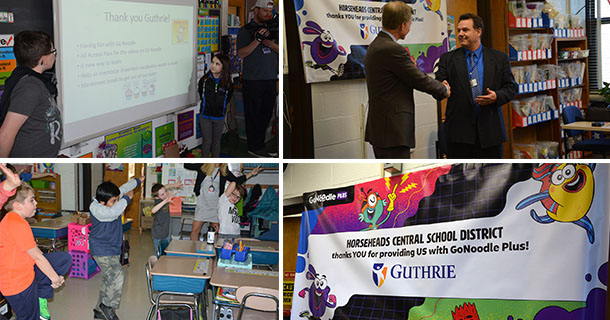 Unified Raiders
Unified Raiders Basketball begins in May, and we're looking for fans in the stands! It's a program of Special Olympics where athletes come together for training, competition, and fun. Click the link below for the schedule.
Visit website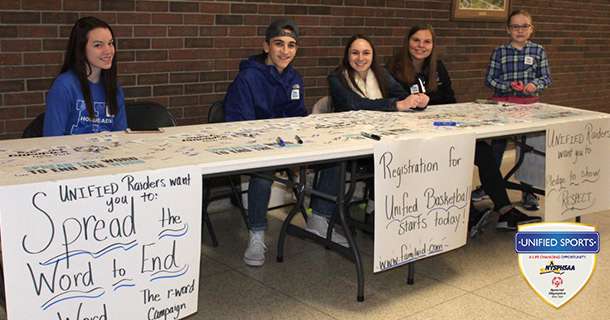 Using critical skills to unlock locks
Students on the Game Changers Team at the Intermediate School worked to solve puzzles and crack codes to unlock a box with five locks, using the skills they'll need for the ELA state assessment this week.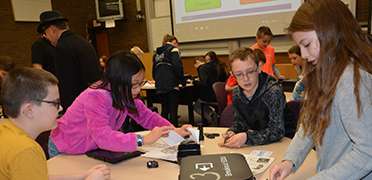 Required physicals
Beginning July 1, New York State requires that all public school students have a physical when they enter grades pre-k, kindergarten, 1, 3, 5, 7, 9, and 11. If you have questions, please contact your school nurse.
Visit website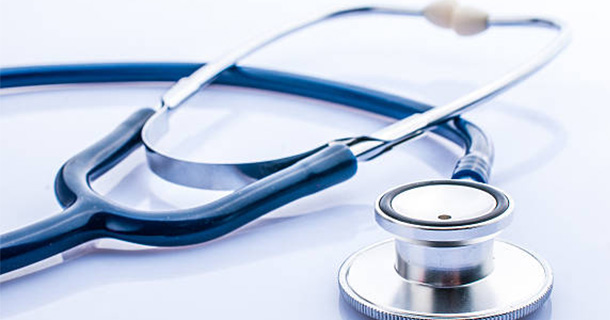 2018 Everyday Heroes
Congratulations to our 2018 Everyday Heroes: Riley Burns, Jeremy Dale, Brewster Marshall, Lydia Pierce, and Halie Saunders. The program is sponsored by WENY and First Heritage Federal Credit Union.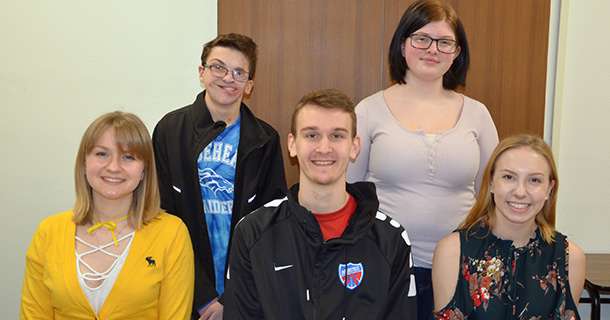 Senior wins national art awards
Senior Sydney Gaul has won a National Gold Medal and American Vision Medal for her drawing 'Grit' and a National Silver Medal Award for her painting 'Red Woman.' Congratulations!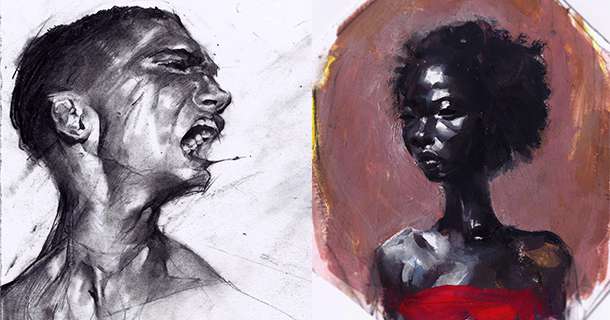 Thank you, Williams Auto
Williams Auto Group donated $300 to our High School Varsity H Club as a result of a staff fundraiser. Dalton Williams and Emily Osborne visited us January 17 to deliver the donation. Thank you!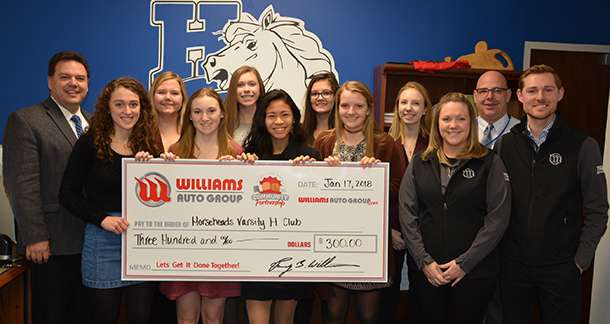 High School Raider Remix
High School students can take, swap, or donate at Raider Remix, open periodically throughout the school year. Dress clothes for proms and dances, casual clothes, coats, and more are available. Questions? Email us.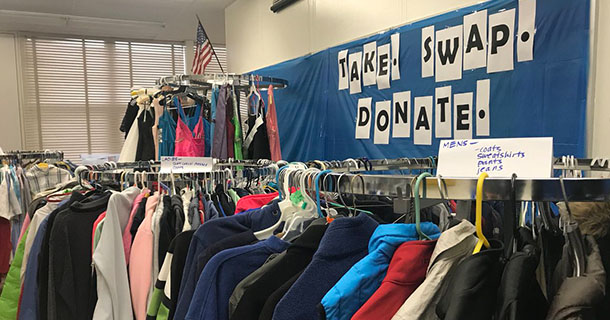 Capital Project passes
Voters in the Horseheads Central School District approved a district-wide capital improvement project October 17: 1350 yes, 589 no. The project now moves from concept to design phase, with submissions to the State Education Department.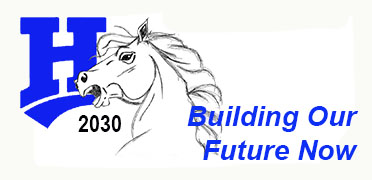 Thank you, Senator O'Mara
New York State Senator Thomas O'Mara has secured $230,000 in state funds for improvements on Sing Sing Road. The project will improve safety for students and motorists near the Middle/ Intermediate School complex.
Read more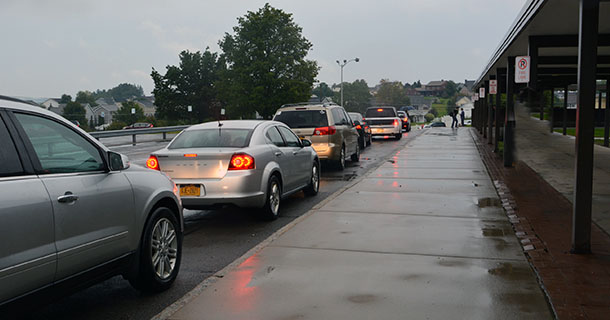 Parent Portal URL
Use the "Visit website" link below to get the Parent Portal on your smartphone or tablet.
Visit website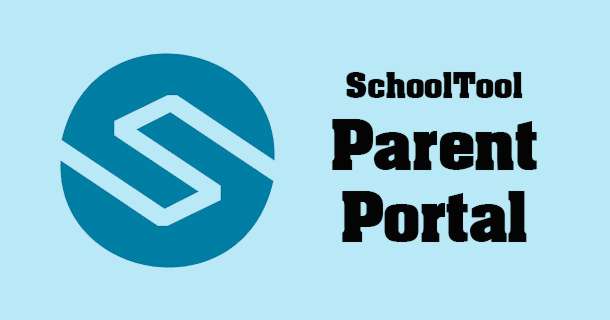 The Horseheads Central School District offers educational programs without regard to gender, race, color, national origin, or disability. Inquiries regarding this policy may be made to Megan Collins, Title IX/DASA Coordinator, and Co-Civil Rights Compliance Officer; Anthony Gill, Co-Civil Rights Compliance Officer; or Kim Williams, Section 504 Coordinator, Horseheads Central School District, One Raider Lane, Horseheads, NY 14845, (607) 739-5601. Learn more ...