First Day of School
Say cheese!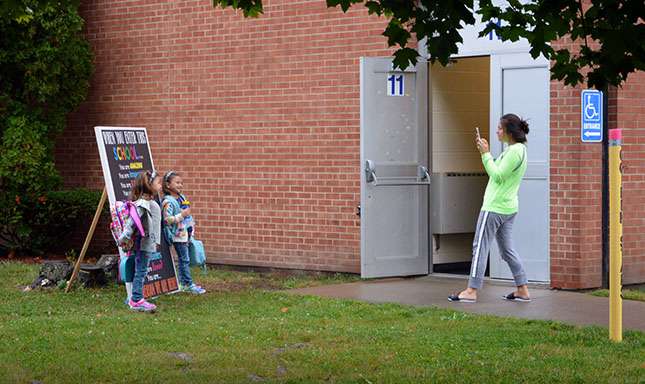 Zeke sighting
Zeke, our character education mascot, was seen this summer taking a break in Hanover Square.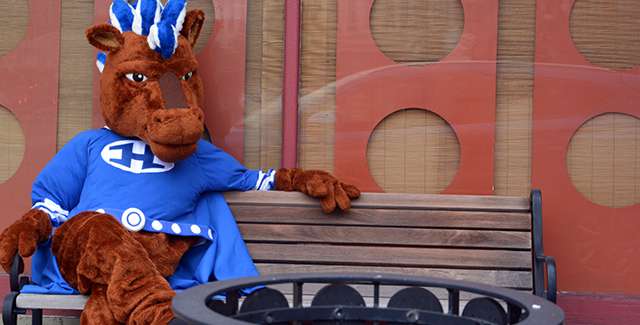 Thank you, Horseheads Moose!
The Horseheads Moose Lodge donated nearly 100 backpacks and bags of school supplies to our PreK-4 schools. Pictured here are Mr. Brooks and Center Street Principal Patricia Sotero. Thank you, Horseheads Moose Lodge!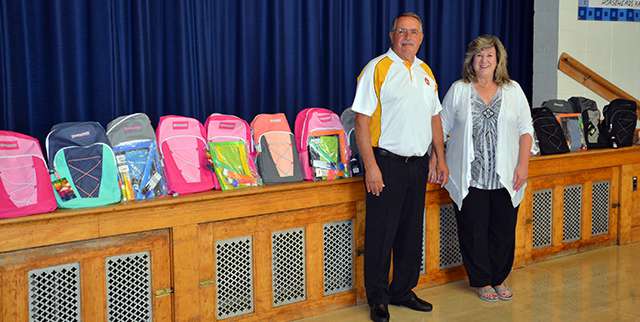 Fall sports begin
Our Varsity/JV sports season began August 14. Let's go Blue! #raiderpride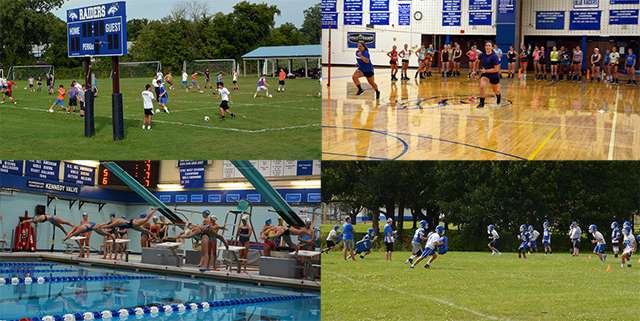 Welcome to Horseheads!
Board President Pam Strollo welcomed our new members of our staff at New Staff Orientation August 24. #raiderpride #welcometohorseheads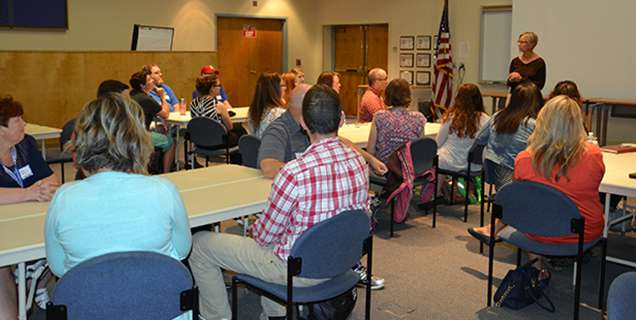 Congratulations, Girls Swim/Dive Team!
Our Girls Swimming and Diving Team won their dual meet against Ithaca September 19. The meet is Ithaca's first loss in a dual meet in 28 years and Horseheads' first win against this tough team since the 80s.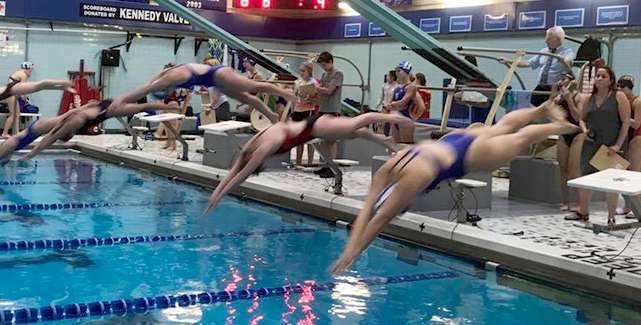 The Horseheads Central School District offers educational programs without regard to gender, race, color, national origin, or disability. Inquiries regarding this policy may be made to Megan Collins, Title IX/DASA Coordinator, and Co-Civil Rights Compliance Officer; Anthony Gill, Co-Civil Rights Compliance Officer; or Kim Williams, Section 504 Coordinator, Horseheads Central School District, One Raider Lane, Horseheads, NY 14845, (607) 739-5601. Learn more ...