Happy Thanksgiving
Our schools are closed November 22-24 for the Thanksgiving holiday. We wish all of our students, staff, friends, families, and community members a very, happy Thanksgiving.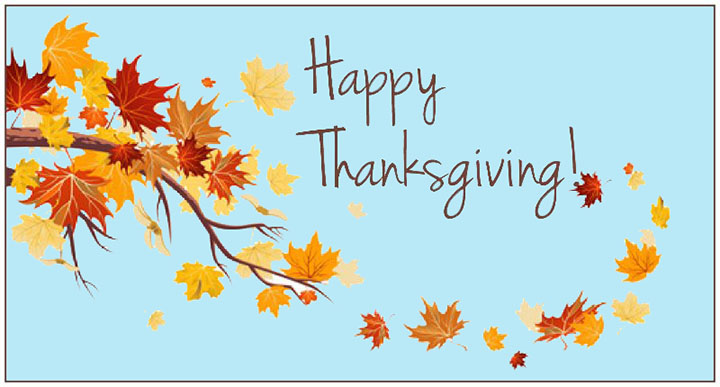 College signings
Congratulations to Elise Keister (Assumption College, swimming), Bryson Ballash (Wingate University, lacrosse), and Ali Richmond (Binghamton University, softball) on signing national letters of intent November 8. #raiderpride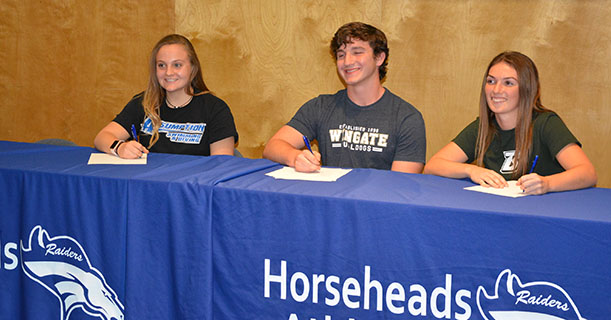 High School Raider Remix
High School students can take, swap, or donate at Raider Remix, open periodically throughout the school year. Dress clothes for proms and dances, casual clothes, coats, and more are available. Questions? Email us.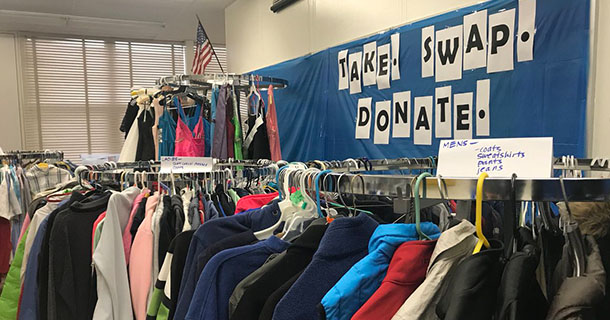 Capital Project passes
Voters in the Horseheads Central School District approved a district-wide capital improvement project October 17: 1350 yes, 589 no. The project now moves from concept to design phase, with submissions to the State Education Department.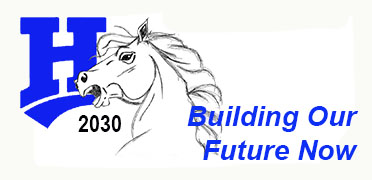 Make a Difference Day 2017
Thank you to all of our students, family, staff, and community members who participated in our second annual district-wide Make a Difference Day October 28.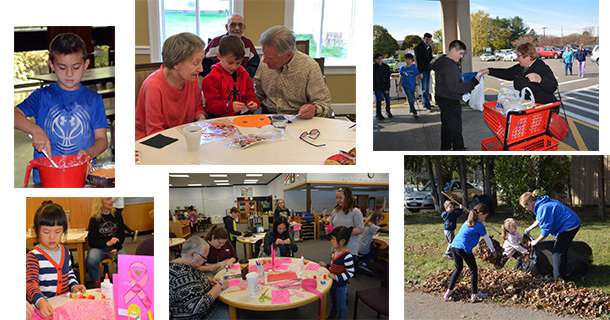 Thank you, Senator O'Mara
New York State Senator Thomas O'Mara has secured $230,000 in state funds for improvements on Sing Sing Road. The project will improve safety for students and motorists near the Middle/ Intermediate School complex.
Read more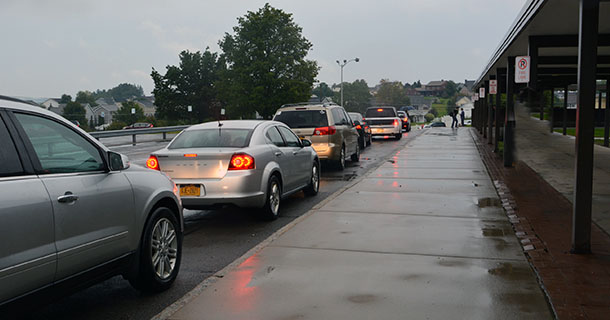 Football program wins sportsmanship award
The Blue Raider football program has been awarded the 2017 Sportsmanship Award from the Elmira chapter of football officials. Congratulations!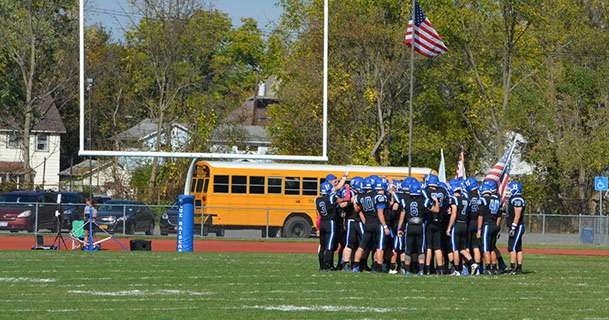 Students donate bowls for fundraiser
Ms. Cratsley's Design in Clay students have created 75 bowls to donate to the Empty Bowls luncheon October 19. Proceeds from the luncheon go to the Samaritan Center. #raiderpride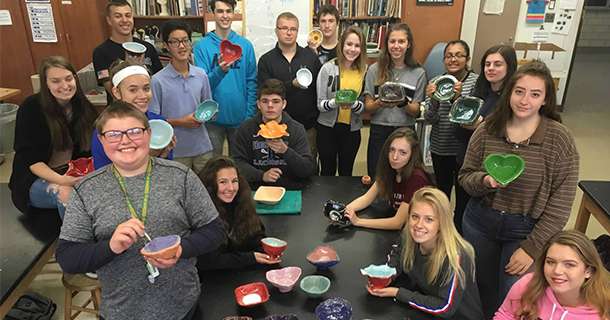 Intermediate School receives $3,000 grant
The Dollar General corporation has given $3,000 to Horseheads Intermediate School for the Leveled Literacy Book Room, helping student improve their reading skills.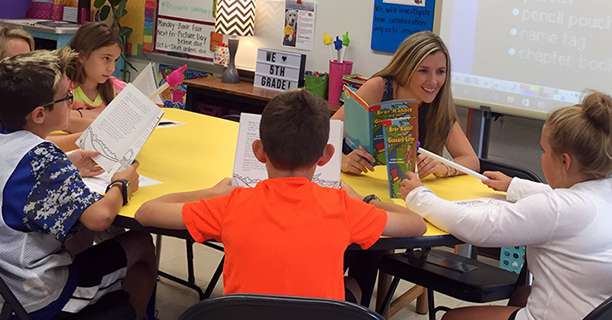 Parent Portal URL
Use the "Visit website" link below to get the Parent Portal on your smartphone or tablet.
Visit website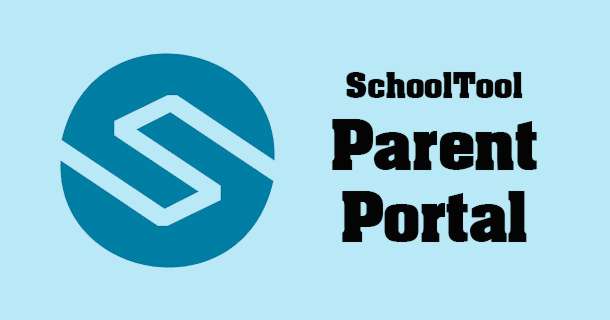 The Horseheads Central School District offers educational programs without regard to gender, race, color, national origin, or disability. Inquiries regarding this policy may be made to Megan Collins, Title IX/DASA Coordinator, and Co-Civil Rights Compliance Officer; Anthony Gill, Co-Civil Rights Compliance Officer; or Kim Williams, Section 504 Coordinator, Horseheads Central School District, One Raider Lane, Horseheads, NY 14845, (607) 739-5601. Learn more ...