New Visions
Seniors in the GST BOCES New Visions Honor Academy talked to eligible juniors December 11 about their experiences in the health, education, and business programs. Qualifying juniors can apply for the program now.
Visit website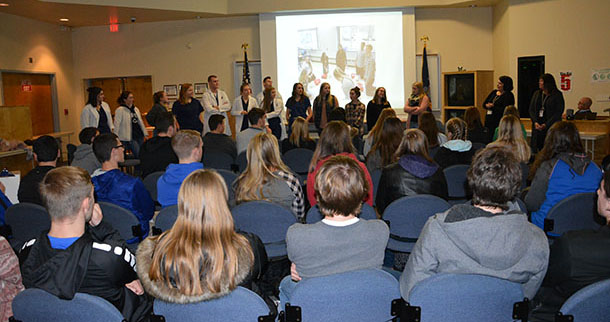 Reading buddies
Kindergartners and fourth-graders make great reading buddies at Gardner Road. The buddies read together regularly.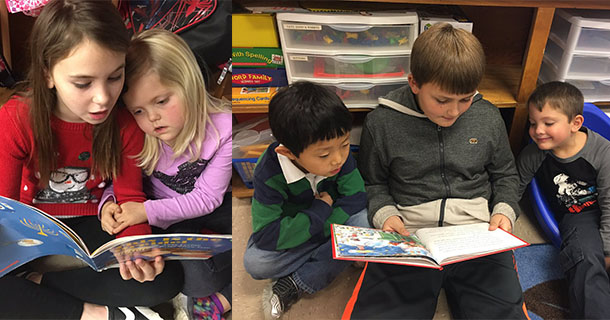 Spirit of Giving
Big Flats students are collecting items for soldiers and veterans for their Spirit of Giving project this year. In the past, our PTO has helped students make holiday gifts for their parents. This year, they decided to change the project to help our military.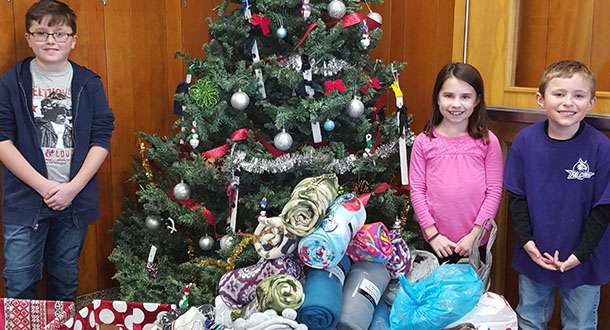 Congratulations, Mrs. Thompson
High School English Teacher Darby Thompson the recipient of the Chemung County Chamber of Commerce Partners in Education award for her work to create Raider Remix and her dedication to our students.
Visit website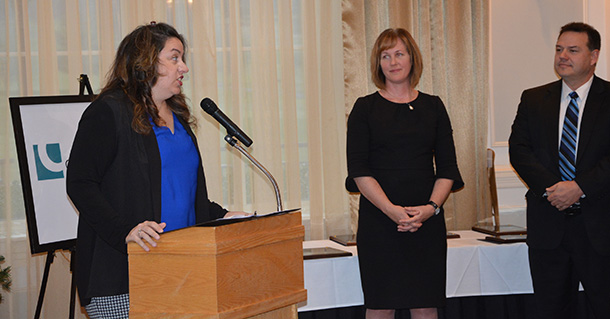 The Pauper Princess
The Horseheads High School Greenroom Players presented 'The Pauper Princess,' a hilarious retelling of Mark Twain's 'The Prince and the Pauper' November 30-December 2.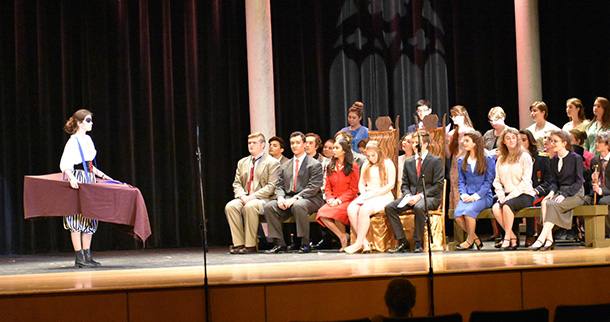 Harmony Bridge
Harmony Bridge brings music and conversation to area senior residences. A group of middle and high school students performed at Bethany Manor Nov 28. Our district was one of just five selected to pilot the national program two years ago.
A surprise for parents
With the help of volunteers, Mrs. Cady and Mrs. Bower's second-graders at Ridge Road are making a surprise for their parents/guardians using paint and their hands.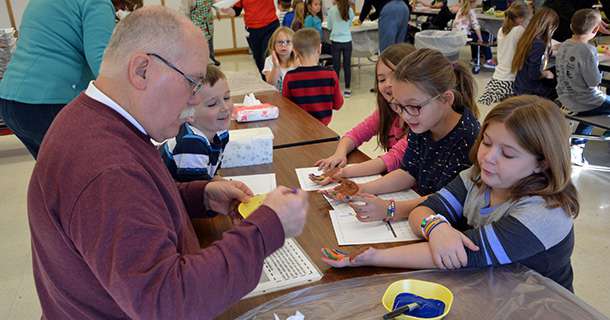 High School Raider Remix
High School students can take, swap, or donate at Raider Remix, open periodically throughout the school year. Dress clothes for proms and dances, casual clothes, coats, and more are available. Questions? Email us.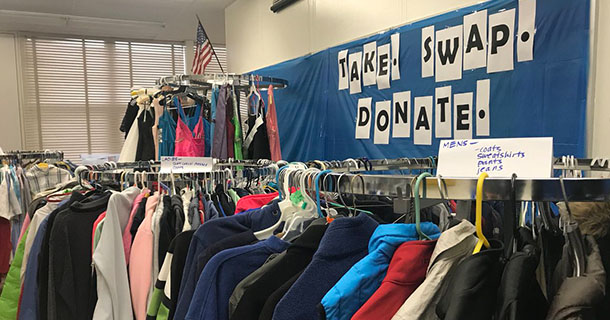 Capital Project passes
Voters in the Horseheads Central School District approved a district-wide capital improvement project October 17: 1350 yes, 589 no. The project now moves from concept to design phase, with submissions to the State Education Department.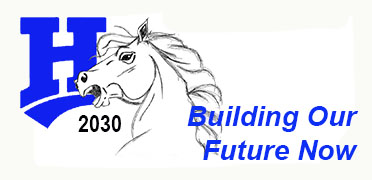 Thank you, Senator O'Mara
New York State Senator Thomas O'Mara has secured $230,000 in state funds for improvements on Sing Sing Road. The project will improve safety for students and motorists near the Middle/ Intermediate School complex.
Read more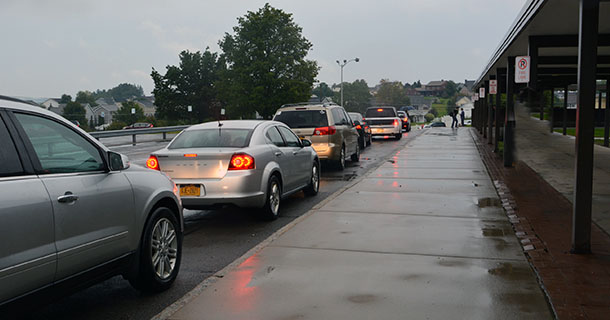 Parent Portal URL
Use the "Visit website" link below to get the Parent Portal on your smartphone or tablet.
Visit website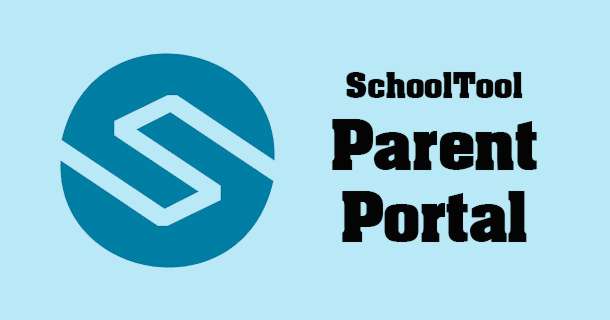 Grad Logan Knowles is a USA Paralympic Skier
After a great deal of hard work and determination, 2017 grad Logan Knowles is a USA Paralympic World Cup Skier. His first Paralympic World Cup event is at Panorama Mountain in Canada. Congratulations, Logan!
Visit website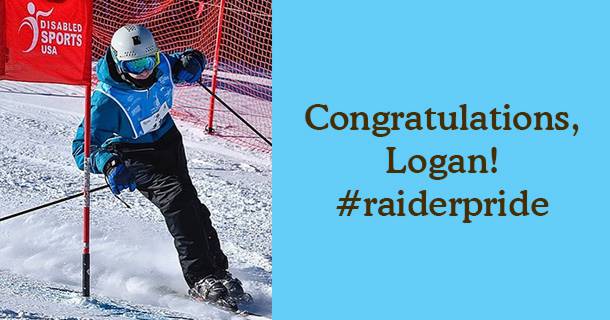 The Horseheads Central School District offers educational programs without regard to gender, race, color, national origin, or disability. Inquiries regarding this policy may be made to Megan Collins, Title IX/DASA Coordinator, and Co-Civil Rights Compliance Officer; Anthony Gill, Co-Civil Rights Compliance Officer; or Kim Williams, Section 504 Coordinator, Horseheads Central School District, One Raider Lane, Horseheads, NY 14845, (607) 739-5601. Learn more ...