Do you have a child who will be four or five by December 1, 2019 and have not yet informed the district? Please contact us so that we may send you information on prekindergarten and kindergarten registrations. Send the child's name, date of birth, parent(s)' name(s), address, and phone to hcsdinfo@horseheadsdistrict.com. Thank you!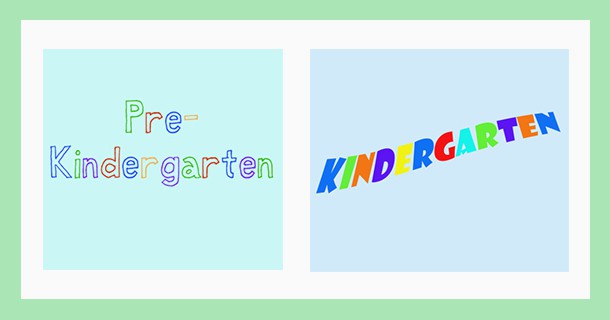 Calendar Change for January 28
January 28 will now be a half-day for students in grades PreK-6. This is to make up the parent-teacher conferences that were canceled due to the snow day November 16. Dismissal is at 11:15 a.m. Please click the link below for a letter from the superintendent.
Read more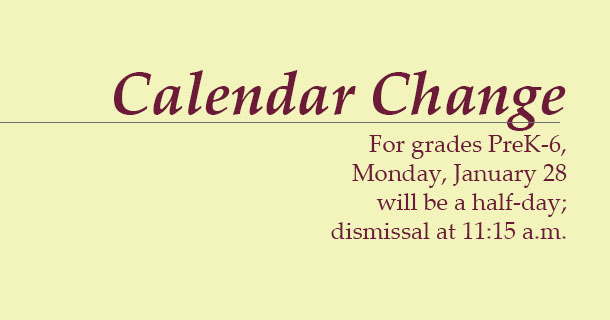 Parents/Guardians: Opt In for Text Messaging
The district will soon be using the text-message feature through our autocall system for school closings, safety alerts, and other notices. Parents must opt-in to receive texts. To opt-in, text "Y" or "Yes" to 67587. Note that your standard text/data rates apply. Click below for more information.
Read more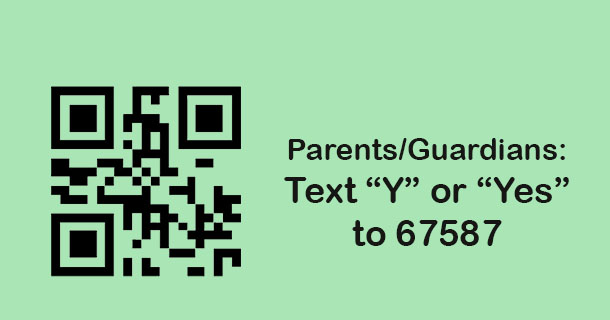 Congratulations, Maurice!
Congratulations to senior Maurice Rankins, winner of the 2018 Ernie Davis Award. Each high school in Chemung County nominates a football player for the award, which takes into consideration both football play and character. The award was announced December 13. #raiderpride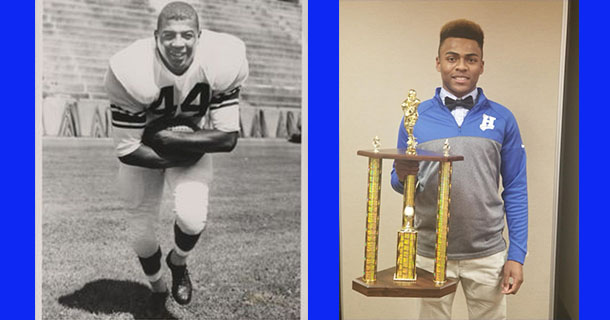 Mad City Money
On December 4, HHS business students participated in Mad City Money. Students are given careers and must secure housing, transportation, furnishings, phone service, and daycare based on their salaries. They must also factor in unexpected costs and savings. Corning Credit Union, the Career Development Council, and several volunteers made the program possible. Thank you!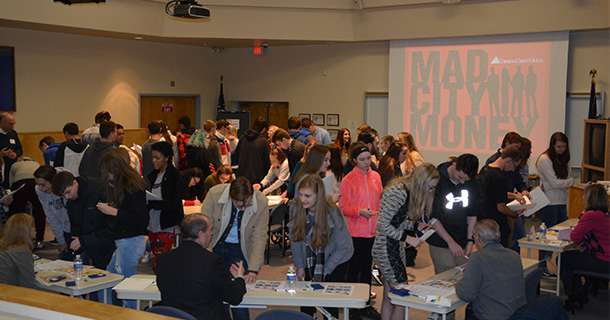 17th lowest per pupil spending
'Buffalo Business First' magazine reports Horseheads has the 17th lowest per pupil spending in the Upstate region, which includes 431 districts in 48 counties. Read more at the Visit website link below.
Visit website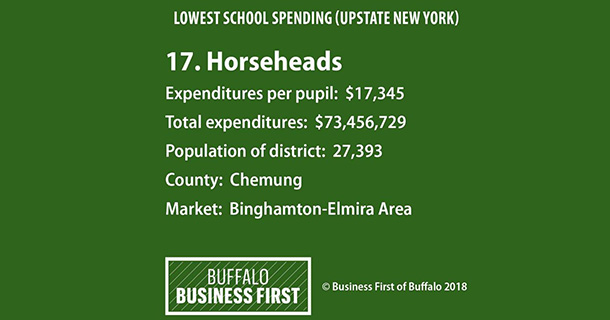 Thank you, veterans
On behalf of the staff and students of the Horseheads Central School District, thank you, veterans, for your service and sacrifice. Our schools are honoring veterans in a variety of ways. On November 2, Center Street held their 11th annual tribute, with a parade of veterans and active military. If you're on Facebook, click the link below to see photos.
Visit website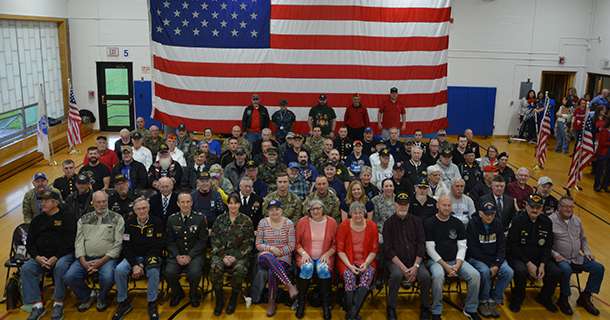 A great season for the Marching Ensemble
Congratulations to the High School Marching Ensemble on tying for second place at the NYS Field Band Championships October 28. The 124-member Horseheads ensemble had a great competition season, bringing home first place finishes from competitions in Cicero-North Syracuse, Jordan-Elbridge, and Corning in September, and Vestal in October.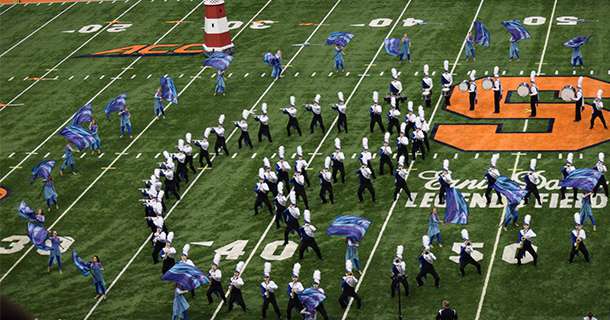 School of Excellence
Horseheads High School been named a Scholar Athlete Team School of Excellence by the New York State Public High School Athletic Association. Student-athletes on 25 of our 27 Varsity athletic teams earned averages high enough to qualify for the Scholar Athlete Team distinction in 2017-18. Big #raiderpride.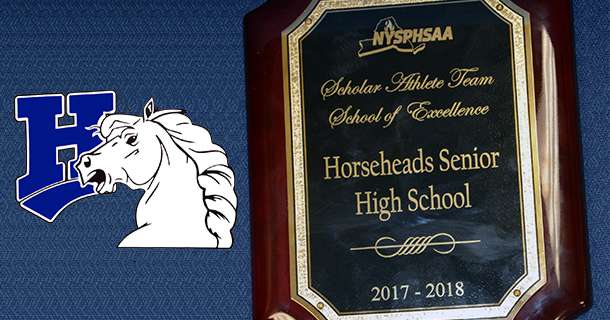 Horseheads named Outstanding Clinical Site
The district has been selected as an Outstanding Clinical Site by the New York New Jersey Clinical Education Consortium. Ithaca College nominated the district for its continued record of providing excellent learning opportunities for their students through internships with our physical therapists Marcia Dickinson and Alisha Tenbus.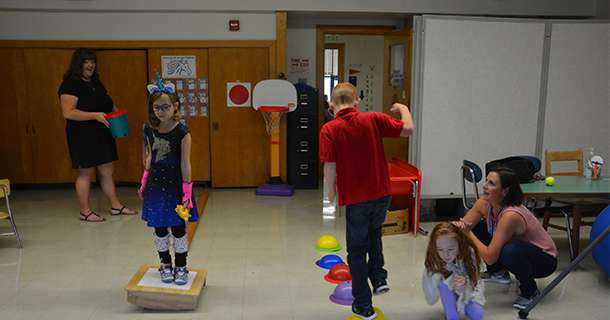 Capital project update
Click the link below to read an update on our capital project, approved by voters in October 2017. The project totals $94.6 million, and includes work at all of our district schools and Transportation Department.
Visit website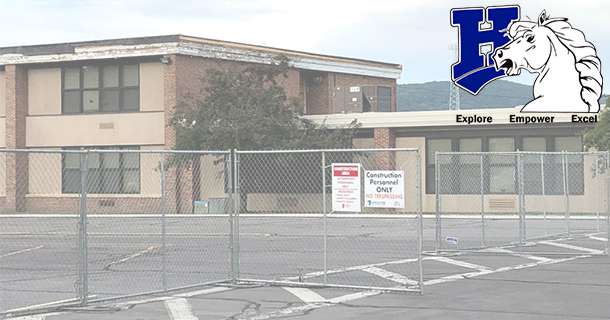 Required physicals
Beginning July 1, New York State requires that all public school students have a physical when they enter grades pre-k, kindergarten, 1, 3, 5, 7, 9, and 11. If you have questions, please contact your school nurse.
Visit website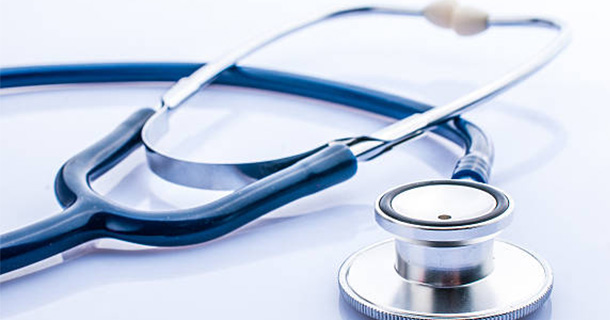 Parent Portal URL
Use the "Visit website" link below to get the Parent Portal on your smartphone or tablet.
Visit website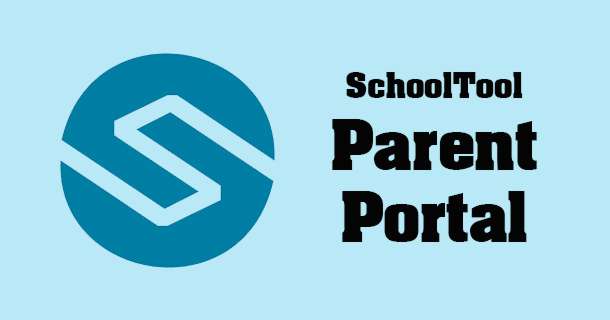 The Horseheads Central School District offers educational programs without regard to gender, race, color, national origin, or disability. Inquiries regarding this policy may be made to Caitlin DeFilippo, Co-Civil Rights Compliance Officer; Anthony Gill, Co-Civil Rights Compliance Officer; or Kim Williams, Section 504 Coordinator, Horseheads Central School District, One Raider Lane, Horseheads, NY 14845, (607) 739-5601. Learn more ...