Horseheads Middle School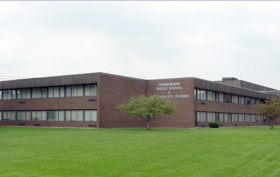 950 Sing Sing Road
Horseheads, NY 14845
Principal:
Asst Principal:
Phone:
607-739-6357
Fax:
607-795-2525
Grades:
7-8
Hours:
7:50am - 3:05pm
On behalf of the staff at Horseheads Middle School, welcome to the 2016-2017 school year. I look forward to the beginning of my fifth year as the middle school principal and my nineteenth year as an educator. Students and staff at Horseheads Middle School work within the framework and fundamental characteristics of our Raider Way and THINK programs.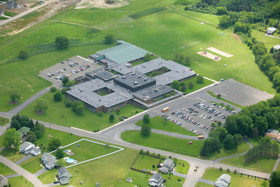 As we strive to develop quality students, The Raider Way program guides students as they develop into trustworthy, respectful, responsible, fair and caring citizens. In addition to the Raider Way, we also ask students to THINK before interacting with peers and staff. THINK requires students to ask themselves if their written and spoken communication is True, Helpful, Inspiring, Necessary and Kind. Working within the framework of the Raider Way and THINK, we are committed to providing a quality education for all students within a nurturing environment. The educational demands on our students continue to increase as we prepare them for careers and college. Through rigorous and relevant instruction, we provide the learning opportunities necessary for success in middle school, high school and life beyond graduation.
We encourage all students to develop a Growth Mindset. By having a Growth Mindset, students can develop the grit necessary to persevere through challenging tasks and view failure as an opportunity for learning.
Student success increases when schools and families work together. Therefore, please contact me with any questions, concerns, or suggestions as we work together to provide valuable learning opportunities for our students.
Best Wishes,
Ron Holloway
Horseheads Middle School Principal
/media/ThinkAbouttheAmazingThingsHappeningatHMSNOVID.mp4
/media/raiderworld.mp4
Follow us on Twitter