Blue Raiders Athletic Hall of Fame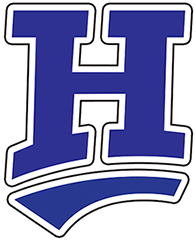 The Horseheads Central School District has a strong, successful history because of the contributions of so many. The Athletic Hall of Fame aims to honor those who have helped shape our history - student-athletes, coaches, contributors, and teams.
For a list of members of our Hall of Fame, click here.
We will accept nominations from November to June. If you would like to make a nomination to our Hall of Fame, please use the form here. Once completed, please send your nomination to Director of Physical Education and Athletics Charles DeTaeye at cdetaeye@horseheadsdistrict.com.
If you have questions, please use the email above or call 607-739-3581, x4254. Thank you.
#raiderpride #raiderstrong #raiderblue
Back to the Athletics home page.
Back to the District home page.