Public hearing on budget June 1
The public hearing on the 2020-21 School Budget will be held remotely on Monday, June 1, at 6pm. Live stream the hearing at http://ideas.gstboces.org/hhds/. If you have a question on the budget, send your name, contact information, and question to tdouglas@horseheadsdistrict.com. Your question will be asked at the hearing. Thank you!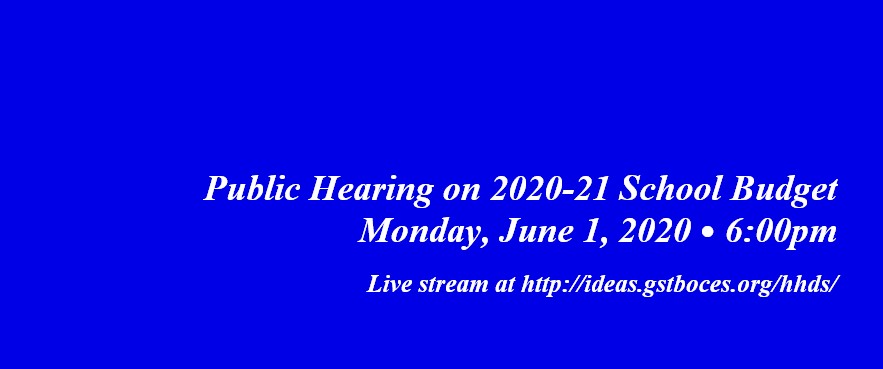 Budget Vote by Absentee Ballot due to Pandemic
The Budget Vote/Board Election will be conducted by absentee ballot in 2020 due to the global pandemic and stay-at-home order. Ballots must be received by the district by 5pm June 9. We will provide more information on how to get a ballot in the coming days. Preliminary budget information may be found at the link below.
Visit website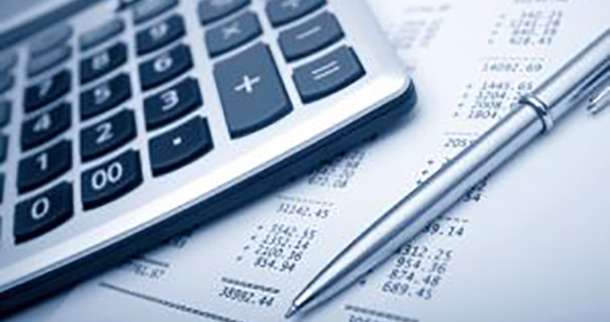 Letter from the superintendent
Please go to the link below for a letter from Superintendent Tom Douglas updating families and announcing our 2020 valedictorian and salutatorian.
Read more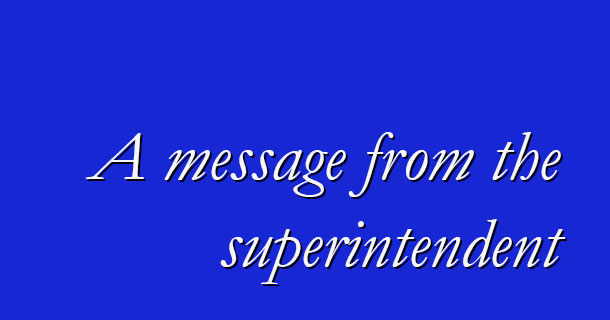 Governor orders schools closed through end of school year
5-1-20 UPDATE: Governor Cuomo has extended his order closing schools to the end of the school year. For more information, please go to the link below.
Visit website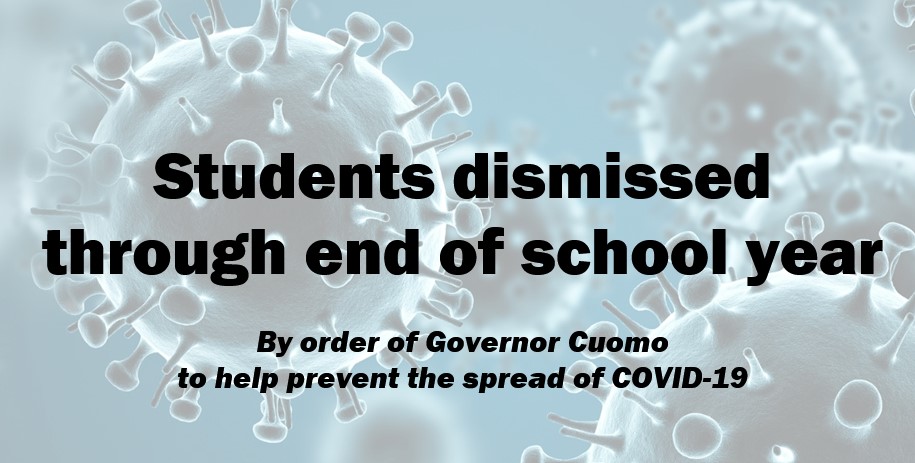 A message from the Transportation Department
Please click the link below for a message to students from our bus drivers and Transportation Department staff during this extended dismissal due to the COVID-19 pandemic. Take care, everyone!
Visit website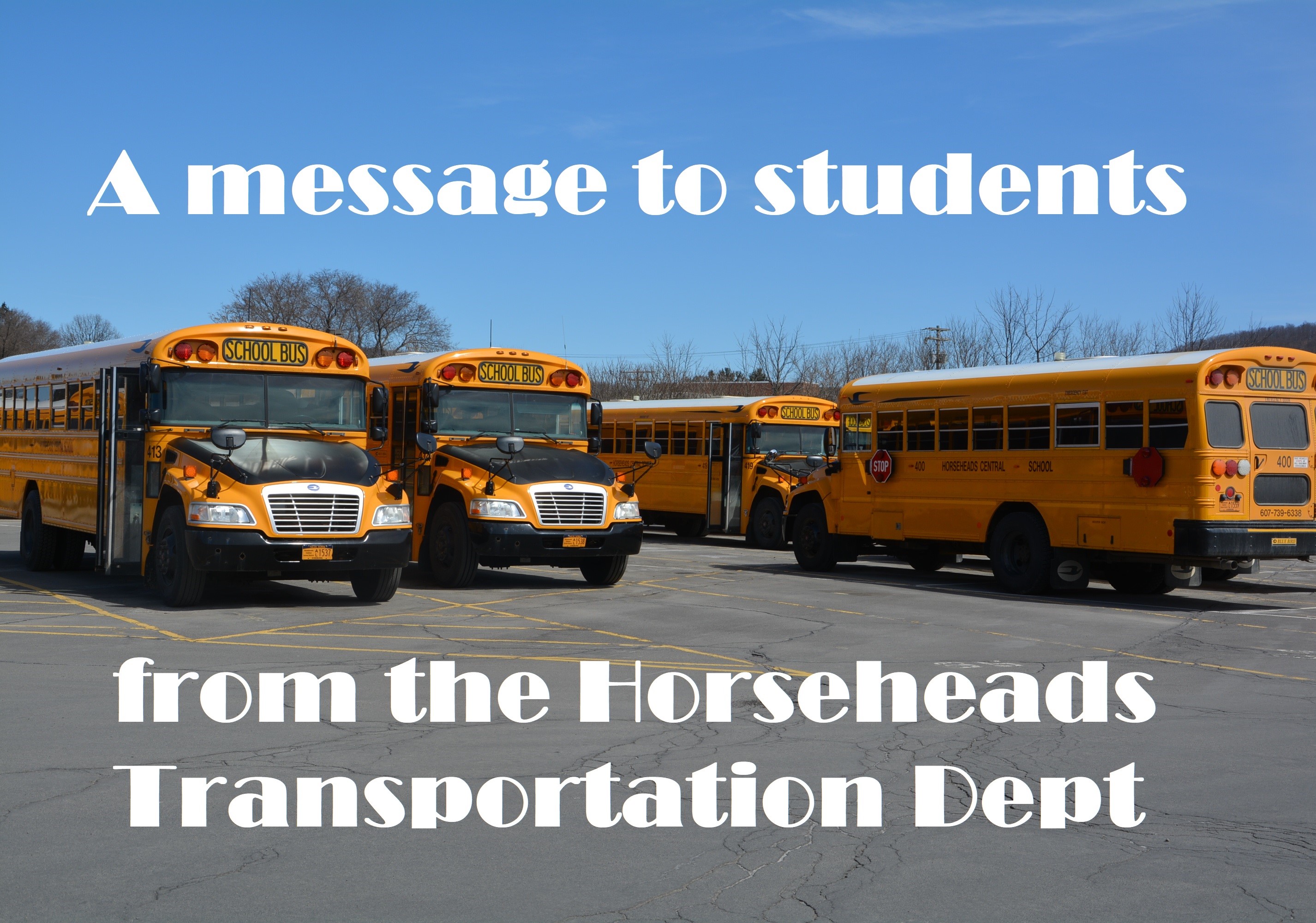 COVID-19 Information
Please go to the link below for updates on the global COVID-19 health pandemic and district planning efforts. If you have immediate concerns, please contact the Chemung County Health Department at (607) 737-2028
Visit website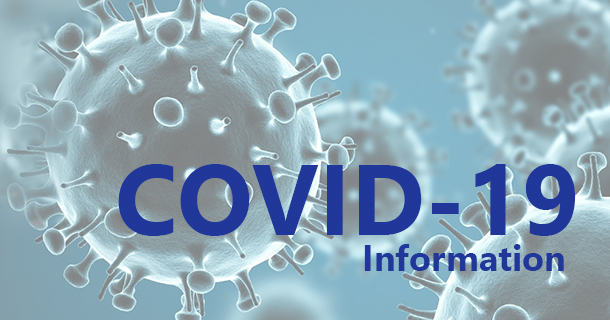 New Yorkers ordered to stay inside
Students, parents, community members: New York State has issued an executive order. All residents must stay at home to the extent possible in order to prevent the spread of COVID-19. This means no neighborhood gatherings, no basketball or volleyball games, no sleepovers. Please, for the health and safety of everyone, comply with this order.
Visit website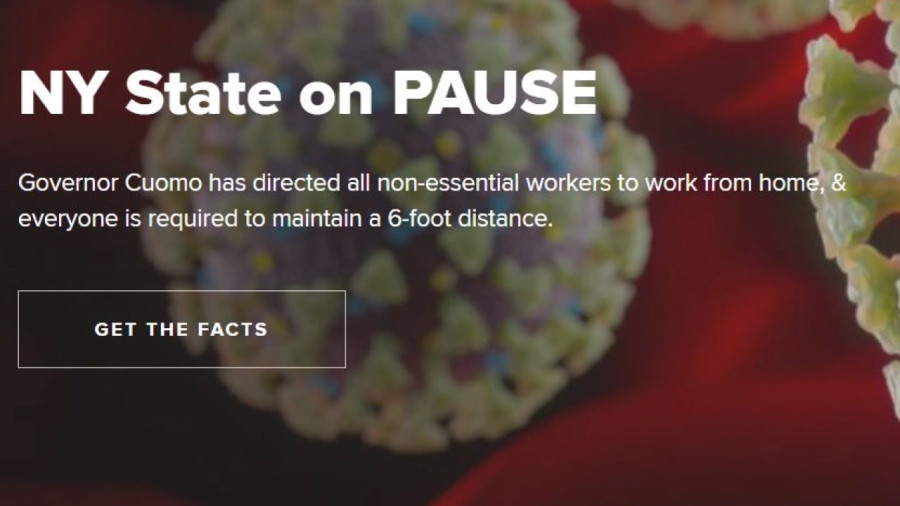 All school grounds are closed for health/safety
For your health, and for the health of everyone in our community, please be aware that our school grounds are closed. This includes playgrounds, sports fields, courts, and all outside areas. We must do this to protect the health of everyone in our community, and get back to more normal operations that much sooner. Thank you.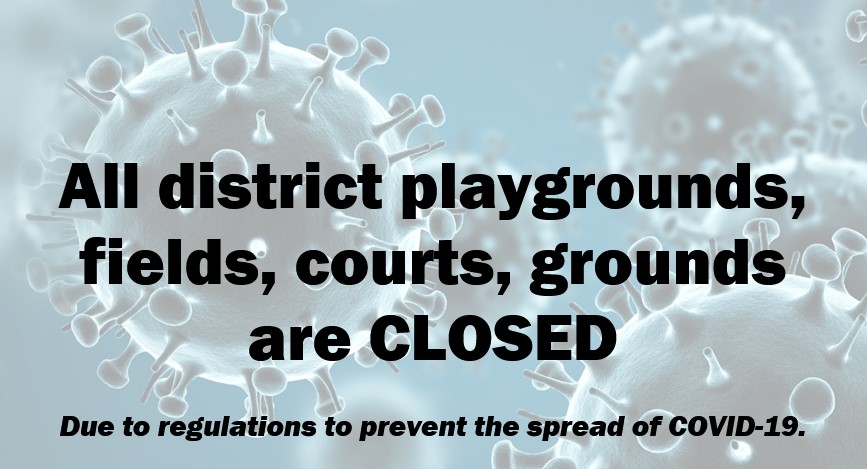 The Horseheads Central School District offers educational programs without regard to gender, race, color, national origin, or disability. Inquiries regarding this policy may be made to Caitlin DeFilippo, Co-Civil Rights Compliance Officer; Anthony Gill, Co-Civil Rights Compliance Officer; or Kelly Squires, Section 504 Coordinator, Horseheads Central School District, One Raider Lane, Horseheads, NY 14845, (607) 739-5601. Learn more ...